Compatible with all industries
Our QHT technology is relevant for all large scale processing industries, as long as there is both a continuous supply of waste heat and a consumption of high temperature process heat. We have outlined five key sectors as our current areas of expertise and are keen to add new categories to the list. Feel free to challenge us by sending us your questions.
The QHT: Qpinch Heat Transformer.
Introducing the Qpinch Heat Transformer: A breakthrough chemical heat pump that converts waste heat into carbon neutral industrial heat. This is a physico-chemical installation for medium to large scale (>10MW) applications, making it suitable for implementation across all processing industries, often in various departments. The add-on design of the units enables easy numbering up when capacity increases are needed.

Thanks to our QHT we can offer countless energy efficiency opportunities, across all industries.
Features and benefits
Our QHT technology can boost the energy efficiency of any plant infrastructure, producing imposing effects. We tailor the project outlines, results and reporting to meet your imperative abatement, operational or financial targets.
Supercharge your NET-ZERO mission
Our QHT is powerful abatement tech. Save on absolute CO2 emissions, while increasing your operating income. No more holding back on crucial abatement investments!

Attractive financials
Emission abatement investments, although necessary, are often value destroyers. Our QHT tech can slingshot your budget thanks to the short payback term, powerful ROI and excellent IRR.
Many applications, smart integration
Our QHT tech is an add on that can be fitted to most process industry infrastructure. An in-depth feasibility study serves to reveal the full application potential and achievable gains, throughout your entire plant.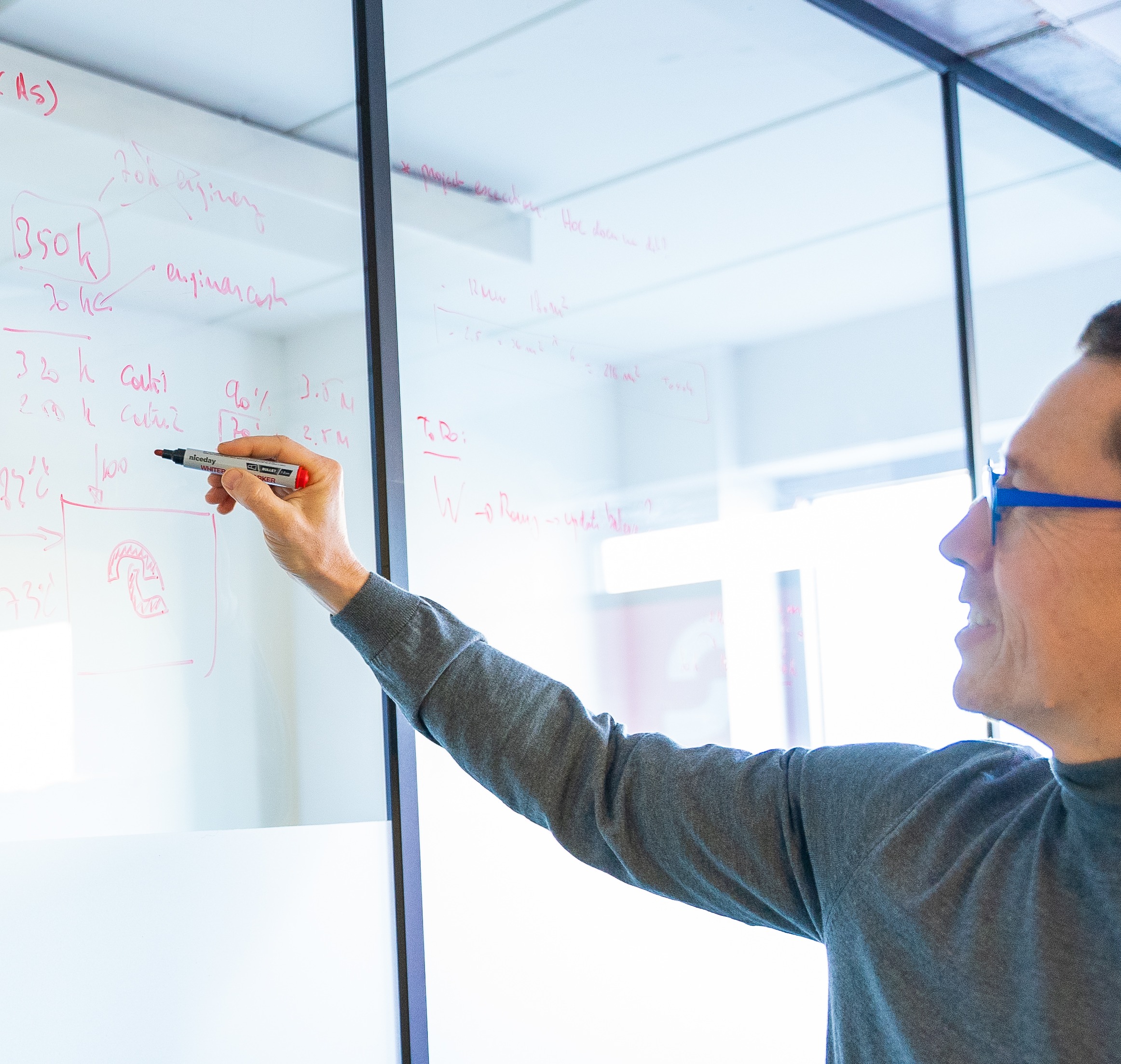 Find out if we are a match
Our QHT installation is an add-on to your existing plant infrastructure. But not only the technical side needs examining. Our feasibility study also includes your unique project targets and requirements. Share the specifics of your project. We love a new challenge.
Get inspired
We are always eager to share our findings and developments with you. Read more about the details of our technology and the range of possibilities for your industry.
Get inspired
Related Blogs
Meet us at..
Let's meet! We are looking forward to meet you on these upcoming events.
Talk to a specialist
Our team is a dedicated group of technology experts. Questions related to chemistry, decarbonisation strategy or economics: we are standing by.